Prostate massage or Prostate milking is a kind of sensual massage or stimulation of the male prostate gland for sexual stimulation or medical purposes.
Cherry Touch's prostate massage in London perform by young and hot oriental masseuse garunteed to blow your senses. Please contact us to schedule an appointment to experience that sensual stimulation. For In-call prostate massage you can choose locations from in our luxury massage parlour at Baker street / Bayswater / Paddington / Canary Wharf.
Outcall prostate massage available for all Central London and Heathrow areas.
It is a hygeian and pleasurable service.
Rate for London Prostate Massage:  See here for all [ Oriental Massage services]
London Incall Prostate massage (Enjoy in our massage studio) from £130

Outcall Prostate Massage (Pleasure in your hotel or home) from £150 (Heathrow Airport £170)
What does Cherrytouch's prostate massage feel like?
When Cherrytouch sexy masseuse massages my prostate, I'll occasionally get an incredible sensation of her finger being 'inside' my pe.nis. I know it's crazy, she's not even touching my penis, but the feeling is there. It's an amazingly wonderful sensation, but not strong enough to bring me to orgasm.
Prostate Massage in London, Baker street
Mind blowing Prostate milking in London is what you can expect when you book a session with us at CherryTouch. Friendly and attractive masseuses at London Oriental Touch have experience in the art of slow and sensual body rub. They go very slow on the customer's sensitive spots and delay the climax and enjoy the pleasure for the full one hour session. They know the sensitive zones, they know how to use their hands and body over those spots. At the end the customer will have a mind blowing happy ending massage which they will remember for quite some time after the session. This is a ultimate male fantasy massage and many customers tend to extend their booking into the next hour when we service them.
There are many beliefs about the sensual touch of the male body. Many of them think that its only the woman who needs to be touched sensually to get aroused and not men. This is not true as men can enjoy the sensual touch as much the other gender. However men do not seem to stay much interested at this during the act because of other reasons like going soft etc. So they just jump into the act and get it over without the need of any sensual touch. This might have contributed to this disbelief of sensual touch for men.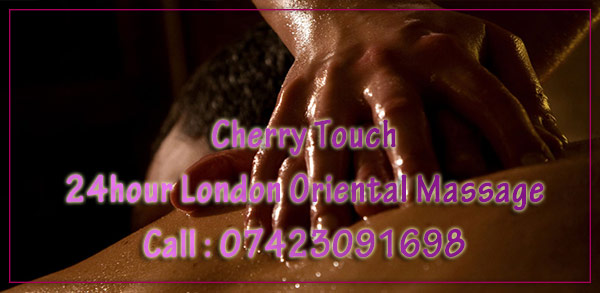 Prosate massage in London, takes the pressure out of the whole act from men. The customer will mostly be a passive partner in the session while the masseuse is the active partner. This is a kind of role reversal where woman is the performer and the man is the receiver. Our masseuses are experienced and they know what makes the customer reach a sensually high state. They have techniques that will make the customer to stay hard for the entire session which could be as long as an hour. This is the reason why this service is referred as the ultimate male fantasy in the beginning.