About Happy ending massage
Somewhere between hanging out with the guys at a strip club and hiring an escort on the social-acceptability scale sits the erotic massage — a cultural institution that most red-blooded men have at least thought about.
Happy ending massage, what it is all about? Come with CherryTouch and enter the realm of fantasy.
We proudly invited one of our top sensual masseuse Vivi Lu. , a famous young Oriental Model who runs an erotic massage business out of her one-bedroom apartment in Marylebone London , to fill us in on her process — f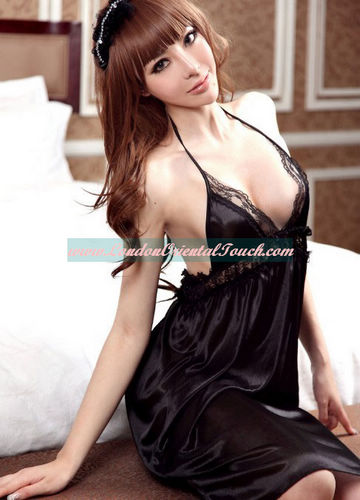 rom the beginning to "happy ending".
With yoga-instructor certification and a background in cardiac rehab under her negligee, Vivi has essentially customized her own hybrid of erotica and sports therapy.
"It's a pressure-based massage," she says. "Sort of classically sporty with long, integrated, heavy strokes. Being an athletic person my whole life, I know what feels good."
Her sequence begins with the client completely stripped and face down on a massage table. Clad in lingerie, she starts with the neck, traps and shoulders "to literally relax the mind."
She then gets on the table to straddle the client. Her hands work on the middle back, while her thighs press into his rhomboids. Her hair grazes the back of the client's neck as she works the middle back with her elbows.
Once the torso is warmed up with lots of fresh blood flowing, she goes after the glutes and hamstrings using her knee — the position Vivi considers her "signature move." She then slides down to the foot of the table to put some time into the lower appendages — feet, legs and ankles — before moving back up the arms and hands.
Then she flips the client on his back.
Vivi focuses very little on the pectorals, given that most of the body's tension settles into the backside. The stress on the front side, she believes, lies elsewhere — which is why she spends more time on the hip and groin area.
"The iliac crest is a super-tender, untouched area. It's sensitive."
It's also the spot that results in an erection for the client, right before Vivi finishes up.
"You play with the balls a little bit before getting a good grip on the base," she says. "I can also rub gently through the pubis because there are a lot of stomach nerves going on there."
And of the notorious "ending," Vivi says, "The ejaculation is everything … I ascribe myself philosophically to bio-energenetics. The orgasm is a fundamental part of this integral experience."
Learn more about happy ending massage at wiki
If you want to try the best erotic London happy ending massage, call Cherry touch to book Vivi, you will be amazed!
Booking an Happy ending massage Now
Incall & Outcall (come to your hotel & Home)
Tel: +44 (0)7423091698
E-Mail: LondonOrientalTouch@gmail.com