Goodnews, in 2015 we have move our massage parlour to a new , discreet flat in Mayfair area, just between the Hyde park tube station & Green park tube station. Visit our Mayfair massage parlour and enjoy an Erotica thrilling experience in Cherry touch. Our beautiful oriental masseuses in mayfair are highly trained in the art of sensual massage, they are master of erotic tantric massage, b2b, nuru massage or even prostate sessions. If you fancy a light BDSM, some of our girls could give you the 'spicy' .
You will enjoy the massage totally naked, our masseuse could be naked or wearing g-string or sexy lingerie…get a intimate body-to-body massage with us, call today on +44(0)7423091698 for more information.

Massage in Mayfair
With so many muscles and tendons in the body working continuously to support you, your body must feel tired. They need the comfort and love to keep the body reclined at times. For that massages are a good way to keep the bodies healthy and relaxed. If you are living in Mayfair, London, then you are about to experience the best Tantric and sensual massage in Mayfair through our reliable services. Massage services for us are an art that is sculpted on your bodies. In other words, our luxury massage will make sure each and every part of your body is provided with the sensual feel of our titillating Asian massage.
Usually, such services are hard to find, and people also are hesitated to contact such services. But, with our reliable Asian Massage in Mayfair, your identity is not a problem for us as we make sure you are given complete privacy when you approach for our services. Our private chambers are ready to give you the beautiful sensation of elegant pleasure through our experience and charming masseuses. Never would you have felt such a lovable service when you get into that comfort of full or semi-nudity with our hot masseuses making you relaxed for a heavenly experience.
Our Exotic Massage services
Sensual massage that we provided has been professional learned by our masseuses to give you the ultimate pleasure. Years of practice has enabled them to soothe your pain to the limits. As soon as their massage techniques are applied on your bodies, you feel the sensation and comfort like never felt before. You can also suggest them about the body parts that give you more pain or disturbance which they will work upon to make you feel more comfortable. The sensuality of such massages is too much as it gives a full body pleasure. Using scented and nourishing oils will enhance the recovery of your body making you feel energetic again.
Asian sensual massage here in Mayfair is provided through our professional services to make you reach that ninth cloud. With us you will not feel like returning home as the pleasure would be too much to resist. Hesitation is normal when you approach us, but once the massage starts, you will feel the reclining of your body that will make you feel more comfortable in our chambers. If you want you can also book your rooms in hotels and our masseuses will readily be available for you anywhere in Mayfair.
We have nuru massage, tantric massage, b2b massage , prostate massage and more, come and enjoy the super hot experience with our sexy Cherries.
BOOK A MASSAGE AT MAYFAIR WITH CHERRY TOUCH TODAY.
We provide sensual massage in mayfair Surrounding areas: Mayfair & SOHO & Marylebone.
Stations around: Bond street, Oxford circus, Green Park, Piccadilly Circus and Tottenham court Road.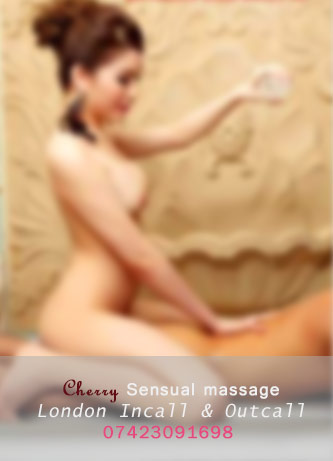 Welcome to Cherry touch's Mayfair massage center
Booking info
Tel: +44(0)7423091698 
londonorientaltouch@gmail.com
Incall: Mayfair area, between Green park & Hyde park station
Visiting available for: Central London / Heathrow
OPENING: 10AM – MIDNIGHT
Note: We offer INCALL & OUTCALL MASSAGE in Mayfair.
POSTCODE: W1K, W1J AND surrounding areas (bond street, park ln, oxford street, Piccadilly circus).