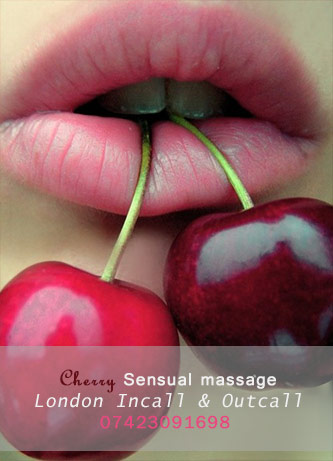 Book a Massage with Cherry in Kensington, London.
Tel: 07423091698 
londonorientaltouch@gmail.com
Incall: Baker street / Marylebone / Mayfair 
Visiting: Central London / Heathrow
OPENING: 10AM – MIDNIGHT
Note: We ONLY offer OUTCALL MASSAGE in Kensington.
Looking for a Sensual Asian Massage in Kensington London?
Kensington, nested between Notting Hill and Chelsea, is one of the most affluent and population districts in London. Along with being hot tourist destination, as it is home to many museums and historical landmarks, Kensington is also home to some of the best and greatest sensual massage companies. While there are many other sensual massage companies servicing the Kensington district, our company provides only the best and finest services, performed by top-notch masseuses.
Cherry Touch's Sensual Massage
Cherry touch Massage is home to the area's finest masseuses. Our girls are handpicked, and highly qualified to perform an assortment of different massage techniques. We make sure ever masseuse we have on staff is fully trained to meet our high standards. Not only does our staff meet our high professional standards, every masseuse we have meets the highest beauty standards, making sure that your massage session is the best possible. We care about providing you with the best possible sensual massage in Kensington, so rest assured, when you order a massage from us, you will not be disappointed, with any aspect of the massage.
Sensual & Tantric massage Services in Kensington:
We have lots of sensual / non-sensual massage services to offer in this area which including: Body rub, Deep tissue massage, Prostate massage, Tantric massage (Erotic) , Lingam massage, Nuru Massage (Erotic).
Our sensual massages can be either offered in your hotel, or your home, where our finest masseuses come to wherever you are. Our girls can come to you home, or one of the many fine hotels located in the Kensington area. Some hotels Kensington has to offer are: The London Marriott-Kensington, Hilton London-Kensington, and the highly rated Kensington Hotel. Whether you are staying at one of the listed hotels, or another one, our masseuses are always discreet for your needs. Our ladies do not travel with massage beds, so it makes it easier for them to go to wherever you are located at. Once at the location you are staying it, your home, or your hotel room, our ladies will transform your room into the perfect oasis for your sensual massage. For your comfort and relaxation, the massage will take place on your bed.
The goal of our Kensington sensual massages is to make sure you feel relaxed and comfortable. Many of our sensual massages are full body, however, when ordering, we can make accommodations to your order, to make sure you have the best experience possible. After having one of our massages, you will feel comfortable, tired, but well rested, calm, and most importantly, relaxed. After a long day, or week at work, and when the pub on the corner can't relax you, one of our sensual massages will surely do the job. Our masseuses' only use the best, and most body friendly oils to make sure the massage goes smoothly. That is just another way that we make sure all of our massages provides you with only the best in Kensington.
We ordering, we make the process quick and easy, for your greatest satisfaction. Kensington is always moving with things to do, so we understand that a quick and easy ordering process will best fit your busy lifestyle. Our sensual massages are typically around 90 minutes, however, we can accommodate your needs if you would like more or less time for your massage. You can order online, at any time of the day, or you can call to make an appointment. Whichever way you decide to order, both ways are very discreet and always professional. Cherry Massage always offers the best service, from start to finish, making sure your experience is the best that we can provide.
Kensington is one of London's busiest districts. There are a wide variety of eateries, along with many local pubs. Kensington provides the perfect mix of business and pleasure. The mix of business and pleasure Kensington provides is the same mixture our company provides to you; the perfect blend of business and pleasure.
Why Choose us for your Kensington Massage
Cherry Massage is a well-respected company, that provides only the best sensual massages around. Our masseuses are not only well trained, but surpass the average beauty standards, making sure your massage is the best around. The next time you are in the mood to be relaxed, comfortable and calm, schedule an appointment from us, as you won't regret it. Our sensual massages will sure have you coming back for more!
Note: if you are just arrived Londno in Victoria station and want have a massage , we are available to delivery service to you within 30mins .