Cherry touch is the top 1 Erotic massage provider in central London. Today we are here to introduce a new massage type comes from Thailand, and it is super senual, exotic and sexy hot!
If there is one thing in life that every London visitor who want little adventure should experience, 'Soapy Body Message' – this is it. The London Soapy Massage is simply one of the most memorable sexual experiences you'll have in your lifetime.
What is a Soapy Body Massage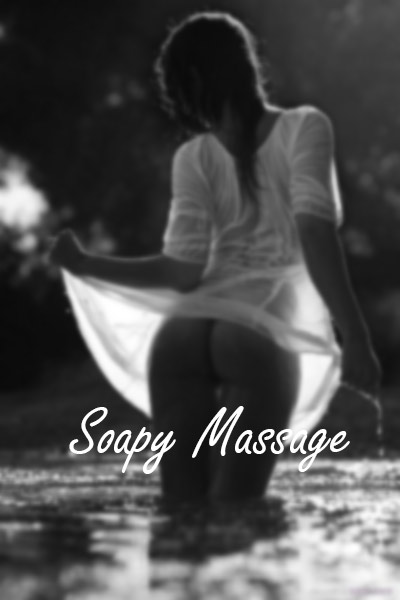 It is not only soap and massage.
This massage type comes form Thailand, it's without doubt, the best happy ending massage available in London today. I've never heard a single bad report about it from anyone that has been lucky enough to come across it. It is a massage that every man needs to experience at least once in his lifetime. Be careful though, and heed this warning, when it comes to the soapy massage, once is never enough.
Unlike other happy ending massage types e.g. the full body oil massage, soapy massage doesn't just end happy, it is very happy from start to finish. As the name suggests, there is quite a lot of soap involved in the London soapy massage – it acts as the lubricant between your body and your chosen masseuse's body.
How is the massage performed
Before the soapy massage begins, your masseuse will ask you to take off all your clothes. After that you'll be asked to lie face down on either an air-bed or an inflatable lilo. Your masseuse will also take off all her clothes and she will start a nude body to body massage using her body against your body. When I say that your masseuse will use her body to massage yours, I'm not joking. She will use all her…. assets to massage your body! If the soapy massage fails to arouse you, you really should check into the nearest hospital but, I'm afraid to say, you might already be dead!
After your massage is over, you will be able to discuss any extra services that you might require. You will probably find that your masseuse is available for whatever service you desire, within reason of course. (You need to pay for full massage for the extra service before your booking.)
I should have mentioned earlier on that, had you wanted to, you could have chosen two or more masseuses right from the beginning. I will leave it to your imagination what type of extra services you might desire with two or more girls in the room!
Price of soapy massage?
Soapy massage rate is around GBP 120-160 depending on what 'extra' you would like to have.
Finding a soapy massage provider in London?
Cherry Oriental Massage have soapy massage service, but it is limited to the facilities and schedule, if you want to have a soapy massage service in London, please call us on 07423091698 to make an appointment.
A little Youtube video about a beautiful soapy massage therapist living in Thailand. (Just for fun, not indicate our service or our masseuses)