Part of what makes a massage so sensuously erotic and satisfying is the skill of the hands combined with the best warming massage oils. Without massage oils, the massage is far from satisfying. That is why Oriental Touch Massage provides only the best. Each woman is equipped with Pjur Bodyglide, which is premium massage oil used only by the best and most talented of all masseuses. Since it is hypoallergenic, it is sensitive enough to be used on any skin type without the worry of an allergic reaction. It is also non-scented so that there is never the trace of a scent when you leave for you next endeavour.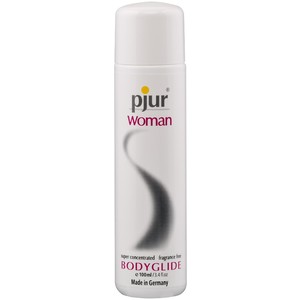 Pjur Bodyglide is not the only massage oils that our women use on clients. Masseuses use a wide range of sexy oils to enhance the naughty playfulness of their sexy massages. These lubricants provide a certain stimulation that enhances the erogenous zone massages. The reason why our masseuses come equipped with these essential oils is so that they can deliver the most pleasurable and enticing massage. The oils increase the eroticism of the massage and the warmth of the touch so that the muscles are completely relaxed, ensuring that the only feeling is pure heaven.
The only thing our clients need to do is loosen up, lie back, and enjoy. One of our most talented masseuses will bring you to the highest sense of eroticism with nothing more than the warmth of their hands gliding over tense muscles. The oils that they use intensify the eroticism so that the experience is completely blissful. No other establishment provides a masseuse that will make you feel quite the way that our talented girls do thanks to their skills and the sensual oils that they use to make the massage that much more enjoyable.
Learn more about other types of sensual massage oils
Once the masseuse arrives at your home or hotel room, they will warm the oil so that it provides a comfortable feel. Warm oils also add to the pleasure as the masseuse works on your erogenous zones. You may request unheated oil or you may ask that your masseuse not use oil at all. The choice is yours to make based on whatever you feel will intensify the experience of the massage. Let your masseuse know what your wishes are before she begins the massage so that she can provide you with the most comforting, relaxing, and sensual massage you have ever received.